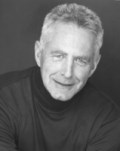 Michael died of pancreatic Cancer of June 17, 2012. This obituary is from the Salt Lake Tribune published June 12, 2012.
6/24/1951 ~ 6/17/2012
Michael LeRoy Pickens was born in SLC, UT to Marlene and LeRoy Pickens. Michael graduated from Highland High School in 1969. He was a member of the track team, which set into motion his love of all things athletic. He attended the U of U, then pursued his love of architecture, design, and carpentry, professionally; which he would use for the rest of his life. Michael followed his passion for skiing and served as a member of the ski patrols of Solitude, Park City, and Brighton ski resorts. He became a Testing & Training Advisor for the National Ski Patrol, Intermountain Division, and earned his Ski Patrol number. Mike was elected by his peers as Patroller of the Year for 2010-2011. Besides skiing, Michael loved running, hiking, golf, cycling, and especially his annual Thanksgiving outing with his desert friends, a ritual he continued for over 40 yrs. Michael is survived by his Mother, Marlene Keller, his sisters, Shawna L. Pickens, and Krista L. Pickens, as well as his loving nieces and nephews. Michael's family wants to acknowledge and express much gratitude to Linda Stark and her daughter Michelle. Linda is his loving companion who not only took care of his earthly and failing body, but allowed his heart to soar. Michael is preceded in death by his father, Step-Father, L. Scott Keller, and nephew, Jacob Bleak. Michael Pickens was extraordinary and he possessed great personal strength and courage. Although Michael ultimately lost his battle with prostate cancer, he defeated alcoholism, one day at a time, for over 25 years. A special thank you, to Utah Cancer Clinic and the medical staff who worked tirelessly in treating Michael.
Per Michael's request, his body will be cremated. Memorial services will be Thursday, June 21, 2012, at 11:00 a.m. at Jenkins-Soffe South Valley Mortuary, 1007 W. South Jordan Parkway (10600 South), with a visitaiton one hour prior to services. In lieu of flowers, Michael requests donations be made to Reel Recovery at www.reelrecovery.org/donate.php. Online condolences may be shared with the family at www.jenkins-soffe.com.
Mike's contribution to the 30 Year Reunion Book.

http://www.legacy.com/obituaries/SaltLakeTribune/obituary.aspx?page=lifestory&pid=158110173