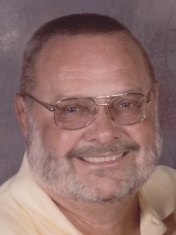 Bryce died from liver failure on June 18, 2018. This obituary is from the McMillan Mortuary in St. George. Not only did Bryce go to Garfield Elementary School he went to Irving Jr. High.
Bryce Kendall Holt
St George, UT - Bryce passed away at the age of 67 years, 6 months in St George, Utah at his home, from liver failure on June 18, 2018. He was surrounded by his loving family at the time of his passing.
He was born in Salt Lake City, Utah on December 13, 1950 to Dale Royal and Melba Bateman Holt. He married Lorna Davidson Holt on September 4, 1976 and enjoyed 42 years of marriage to his best friend. He was raised in Sugarhouse, Utah and went to school at Garfield and graduated from Highland High School in the spring of 1969. He was a member of the LDS church in his youth, and youngest of four children.
He joined the United States Navy after high school, doing his duty in San Diego, California. He was a dedicated golfer from the age of 16. He would go golfing wherever and whenever he could. After retirement from Salt Lake City Airport Authority in January 2010, he moved to St George where he established many new friendships and golf partners. He was a loyal University of Utah fan who followed many sports as well as NASCAR. The death of his brother, Jay, in 2011 was one of the hardest times of his life.
Bryce is preceded in death by both parents, his sister Janice Peterson and brother Jay Bateman Holt.
He is survived by his spouse, Lorna, sons Robert Eugene Holt (AraAnn), Jeffrey Bryce Holt (Amy), four granddaughters and two grandsons, Rylee Shay Holt, Paige Laurel Holt, Ashlynn Jae Holt, Trista Elise Holt, Brayden James Holt and Easton RJ Holt.
Per his wishes, Bryce was cremated and there will be no services.
A special thanks to Jimmy Clemens who became a very close friend in a short amount of time "his brother from another mother", for all his support and love during this difficult time.