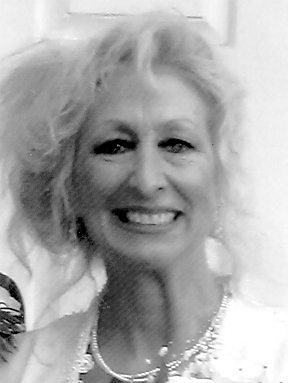 Kyle died August 27, 2011. This is her obituary from the Mountain Democrat, Placerville, California.
Kyle LaBrada, 6O, a loving daughter, wife, mother and grandmother, passed away peacefully on Aug. 27, 2011, with her family by her side in her Cameron Park home. She was born March 31, 1951, in Salt Lake City, Utah, to Carl and Josephine Galbraith. Her father was a contractor and her mother was a nurse. They moved to California in 1982.
Kyle worked as a Technical Assistant in the Marshall Hospital Laboratory for 20 years. She worked briefly in the Marshall Hospital Emergency Room where she met Sol LaBrada, who she married on Dec. 15, 2007. Her interests included family, gardening, taking care of animals and studying the bible. She also devoted much of her time and energy as a caregiver to family members, including her father until he passed away at age 93.
Kyle is survived by her husband, Sol; her sister, Marsha (Jeffrey); sons, Jacob (Candace) and James; niece, Amy; nephew, Andrew; step-children, Kasey (Aaron) and Trea (Sandy); and her six grandchildren, Jenna, Hannah, Zoey, Isabella, Noah and Aaden.
Kyle was known for being very loving, caring and supportive. She will be greatly missed. A celebration of her life will be held at Green Valley Mortuary and Cemetery on Tuesday, Sept. 6, at 10 a.m., with a reception to follow. The family requests any memorial donations be made in Kyle's name to the ALS Association in Sacramento.