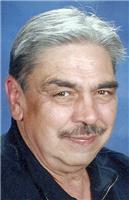 Layne died on January 19, 2018. There is no stated cause of death in this obituary that was published on January 28, 2018, in the Peninsula Daily News (Washington State).
Layne Frehner peacefully passed and went to be with Jesus on Tuesday January 9, 2018 in Littlefield, Arizona, at the age of Sixty Six.

Layne was born in Salt Lake City, Utah, to Leon Frehner and Minnie Frehner. Layne married Peggy Duffy in 1970. They have been married happily for Forty Seven years. They have three children and ten Grandchildren.

Layne was a Long Haul Truck Driver for many years until he started his own business (The Freight Consignment Company) in 1990 and continued it until 2008. Layne and Peggy also own and operate a Bed and Breakfast in Port Angeles (The Inn at Rooster Hill) and was partially retired. Layne loved his wife and his family very much and is so proud of his Children and Grandchildren. Layne enjoyed sitting in front of his computer studying Bigfoot, Aliens and researching conspiracy theories. He loves his Country; the Heritage of his Forefather's and enjoyed spending time in Littlefield Arizona where his family was instrumental in founding.

Layne is survived by his Wife Peggy, Son, Mathew and wife Amber (Lauren and Andrew) Son, Jake and wife Heather (Madison, Karmen, Canyon and Kohen) Daughter, Elizabeth and Husband Jesse Sorensen (Jenna, Josiah, Roiel and Kaiden) Three Sisters, Roberta Love, Kathleen Wilkinson and Anita Christensen.

A Celebration of Layne's life is scheduled for January 27, 2018 at 1 p.m. at the Adventure Church (352 W. 12300 S. #100 Draper Utah), with a reception to follow. Layne's family will officiate the ceremony. All are welcome to attend and celebrate his life. Flowers and condolences can be sent to Attention: Heather Frehner, 567 E. Connie Drive Midvale, UT 84047
This is Layn'e contribution to the 30 Year Reunnion book.

http://www.legacy.com/obituaries/peninsuladailynews/obituary.aspx?page=lifestory&pid=187983304